Coadjute is are digitally connecting the property market to reduce the time it takes to buy a house. The seamless integration with Osprey enables law firms to communicate and collaborate with third parties from a single, secure platform to enable a more streamlined and profitable conveyancing transaction. 
Seamlessly integrate Coadjute with Osprey Approach
Osprey Approach and Coadjute are helping to connect the property market so you and your clients benefit from a faster and more efficient transaction.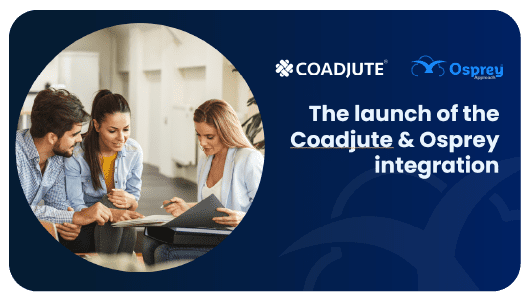 Get early access to Coadjute within Osprey
You can now get connected to the Coadjute Network within Osprey Approach. Watch our launch webinar to get an overview of Coadjute and it's benefits from their CEO, Dan Salmons, view a live demonstration of the Coadjute integration within Osprey, and find out how to get connected.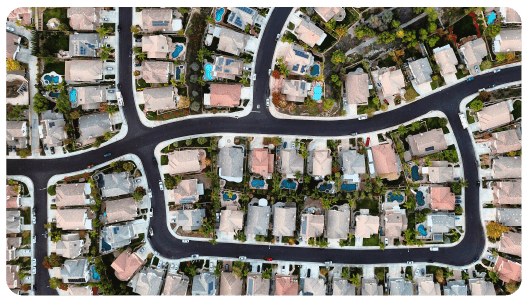 Faster transactions
Imagine if your software connected in real-time to others in the property market. Using the Coadjute Network you can view updates, share documents, and communicate right from within Osprey. All without needing to email, call or re-key data.
With a click of a button, you can securely sync data across all platforms so that there is one single source of truth about the property transaction. Without manual intervention, you and your client benefit from a more efficient process that speeds up progression, saving time and money.
Experience the Coadjute integration to:
Securely connect with estate agents, mortgage brokers and
Collaborate with other parties securely
Remove manual chasing using phone or email
View real-time updates to identify delays or blockers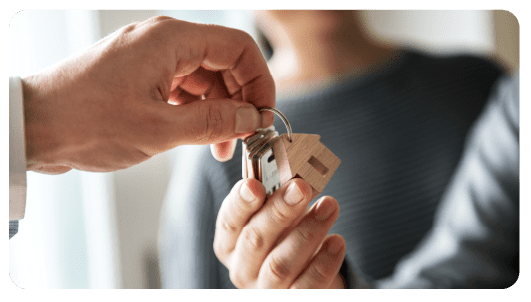 Coadjute and Osprey are digitally connecting the property market
Find out how Coadjute is connecting the property market through existing software solutions so conveyancers, estate agents, mortgage brokers, and lenders have access to real-time data and a single source of truth.
Find out how you can join the Coadjute Network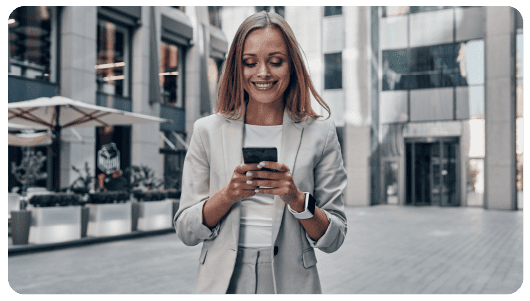 A more enjoyable process
Coadjute connects the property market through existing software solutions. This means that you can ease the pressures of your workload and make the conveyancing processes easier on your firm and your clients. The Osprey and Coadjute integration helps to create a better experience for fee earners who don't want to spend hours of their day on the phone chasing. It eases the stress of your clients who are always kept up to date on the status of the deal.
With your new Coadjute integration you can:
Reduce manual tasks
Easily collaborate with third parties
Free up your time for revenue-creating activities
Deliver an enhanced service to your clients
Access real-time data so you're in control of progression
Run a more profitable firm
Frequently Asked Questions
How does Coadjute work?

Coadjute is a secure network that enables Osprey users to both receive and share data about a transaction from, or with, the other side solicitor, estate agents, mortgage brokers and mortgage providers. This data, shared in real time, will allow for property transactions to be completed in record times and will avoid manual phone or email chases. This ensures everyone has a single source of truth about the progression and information relating to a property transaction.

Is Coadjute secure?

The Coadjute Network uses a highly secure form of blockchain known as Distributed Ledger Technology (DLT). Blockchain is extremely secure way of providing and sharing data. This enables Coadjute to provide unparalleled security, privacy, and scalability.

Do you offer training on the Coadjute integration?

All training is included in your Osprey Approach subscription costs, so we can assist you with the initial setup of the integration, as well as your day-to-day use.
See Osprey in action
Discover the power of Osprey Approach in a free, no obligation demonstration, and learn why thousands of lawyers trust our software solution to manage their firm. Complete the form and a member of our sales team will be in touch to find out more about your firm's needs and to book a meeting at a time that suits you.