Create, manage, and share legal documents & forms with ease
Streamline your workload and stay organised with the Osprey legal document management system. Easily generate, edit and store documents in one centralised solution to maximise efficiencies and improve client service.
Trusted by law firms across the UK
0
1
2
3
4
Legal Document Management Software for UK Law Firms
Save time, ensure consistency, and stay organised with an all-in-one legal document management software. Osprey makes it easy to generate, edit, share, and store legal documents, forms, and emails for your clients. Auto-populated, and generated from branded templates via our automated workflows, documents are created quicker to improve efficiencies and client service.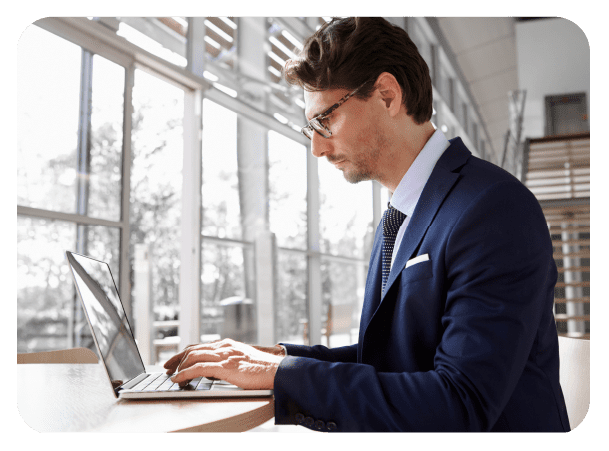 Generate and manage legal documents digitally
Easily create and edit documents using a tool you're already familiar with, Microsoft Word. Used with Osprey it's just as easy and routine to build templates, create documents and store against any matter within Osprey Approach. With everything stored in the cloud you can use the powerful global search to quickly locate files, no matter your location or device, helping to improve operational efficiency.
Osprey helps to improve client communication too with the easy access client web portal. Share and receive documents securely from initial client onboarding, right through to case completion. Reduce printing and posting costs by offering electronic signatures, save time by auto-populating data into documents, and automatically record time on document creation to increase billable opportunities – all to help optimise your firm's operations.
Digitalise and automate document production
Speed up the document production process and remove the risk of human errors with a centralised document management system that helps law firms streamline operations.

Auto-populate documents
Using data from the legal CRM and client matter history, fields inside legal forms and documents can be automatically populated avoiding duplicate data entry.

Automate with workflows
Add document production and form creation tasks to the Osprey workflows to streamline case management.

Share via the client portal
Securely share and receive documents from clients via the web portal or mobile app. Modernise and digitalise onboarding and case management to enhance client service.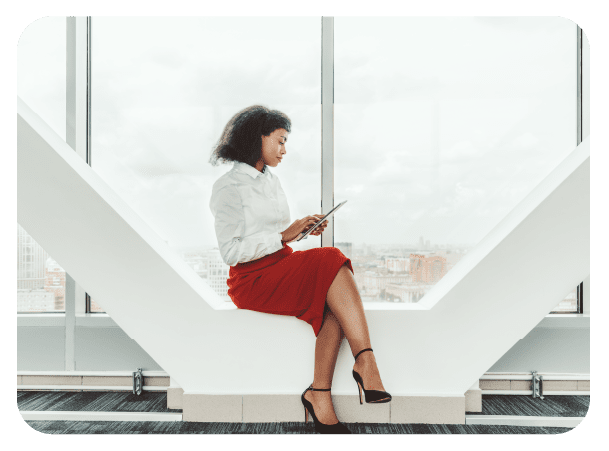 Easily migrate and upload your existing documents to Osprey
Whether you currently use another case management system, or simply manage files on your computer you can easily move your existing files into Osprey. Our implementation team supports you in migrating your existing files and data into the Osprey solution so you can start to benefit from improved processes straight away. Any file type can simply be uploaded into the Osprey digital case management platform to help centralise your cases. We offer all inclusive training and support to get you set up for success and support you throughout.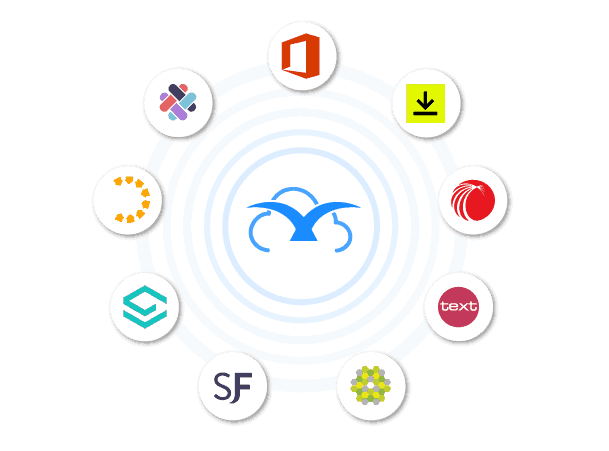 Seamless integrations with tools you love
Osprey integrates with Microsoft 365, which gives you access to Osprey via the tools you're already familiar with. Create and edit documents, run workflows, and record time all within Word and easily access files when in Outlook. All auto-saved into Osprey to give you a single source of truth.
Osprey's legal document management system also integrates with DocuSign to enable electronic signatures for your clients. And access over 4,000 legal forms using the Lexis Smart Forms integration.
Legal Document Management Software: Key Features
Unlimited secure storage
Store all text, visual, and audio files against a matter with unlimited storage and secure backup.
Search for and within documents
Using the global search bar you can search for any document or file for instant access. You can also search for key phrases within documents to save time.
Integrated time recording
Our integrated time recording software means you can accurately record time when you're generating documents and forms.
Case management app
Always have access to your case files with the Osprey app – available on any device – so you can view, create, and edit documents on the go.
Electronic signatures
Create and send out documents for signature through Osprey using the DocuSign integration.
Create court bundles
Easily build and share non-trial court bundles using the Osprey court bundles feature that saves times, reduces errors and keeps documents organised.
Link to large files
To avoid size limit error messages when sending files via email, you can create a secure link within Osprey that can be shared with clients or third-parties.
Auto-populate data
The data you store in Osprey can be auto-populated into documents and forms to save you hours and reduce errors.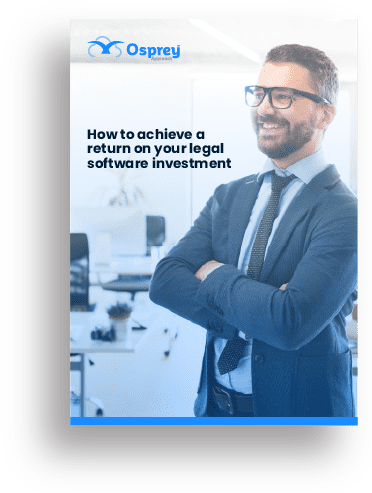 How to achieve a return on your software investment
Download our guide to find out how implementing a simple mindset into your firm can help you to continually see a return on your investment.
Frequently Asked Questions
What is legal document management software?

Legal document management software enables law firms to digitally and securely store, organise and search for documents. The software improves efficiencies across a law firm because documents can easily be edited, shared, accessed and collaborated on from a centralised location. This benefits lawyers and legal professionals because they can effectively work from anywhere, without needing to rely on the office and carry bulky physical files. It also benefits the client because they can easily collaborate on and share digital documents without relying on the post.

Where does Osprey's document management software store my documents?

Your files are securely stored in the Osprey document management solution in the cloud. This means you files aren't stored on your own server, but instead can be accessed at any time, from any device with an internet connection.

How many documents can I store in Osprey?

Osprey's document management software is cloud-based and has unlimited storage so you can store as many documents as you need within Osprey.

Can I build a library of pre-defined templates for specific documents?

Yes, you can build a library of pre-defined templates that you can use when creating documents so you can standardise processes and ensure your on brand and staying compliant. Documents can then be auto-populated using the data you store in Osprey so document production time can be significantly reduced.

Can I migrate my existing documents and templates to Osprey?

Yes, you can add documents from another system in Osprey at any time. During your initial implementation project, your project manager can help you to migrate your existing data, documents and templates into Osprey.

Why would I choose Osprey over a dedicated document management system?

Osprey Approach provides all the tools law firms need to manage clients and cases in one centralised platform. Managing your firm and cases in one place streamlines processes and improves efficiencies by reducing the need to switch between systems, duplicate data entry and administration time. Our case management solution, which includes legal document management, provides the tools to manage a case from initial enquiry to case completion.

Can I still use Word to create my documents when using Osprey?

Yes, Osprey integrates with Microsoft 365 and has a Microsoft Word add-in that allow you to access your cases and client details from within Word so you can create, edit and save documents created in Word straight into Osprey.

Do you integrate with Lexis Smart Forms?

Osprey integrates with Lexis Smart Forms so you can have access to over 4,000 forms from within Osprey to help make completing complex legal forms easier and more cost-effective. Without needing to re-key data you can auto-populate forms using the data stored in Osprey and reduce the errors and time spent completing forms. Find out more about the integration.

Can my clients electronically sign documents with Osprey?

Osprey integrates with the world's leading e-signature tool, DocuSign. This means you can create documents and send them to your clients for them to sign electronically, helping you to provide a convenient and fast service that saves time and money. Find out more about the DocuSign integration.

Can I create court bundles using Osprey?

Yes. One of the many benefits of using Osprey's digital document management solution is you can significantly reduce the time it takes to create court bundles. In Osprey you can simply select the documents you want to include from the matter history and when you download the case bundles it' will automatically chronologically order the documents and paginate, index and bookmark the bundle into a correctly formatted PDF file.
See Osprey in action
Discover the power of Osprey Approach in a free, no obligation demonstration, and learn why thousands of lawyers trust our software solution to manage their firm. Complete the form and a member of our sales team will be in touch to find out more about your firm's needs and to book a meeting at a time that suits you.