Running your law firm just got easier
Successful law firms need to drive long-term efficiencies, enhance client service, and improve profitability. Osprey Approach's legal practice and case management software provides digital tools to streamline your processes and build the solid technology foundations needed to stay adaptable and effective.
Trusted by law firms across the UK
0
1
2
3
4
Case Management Software
Improve efficiency, productivity, and profitability with an effective, centralised legal case management software that ensures regulatory compliance and reduces human errors. Osprey is a true end-to-end system that manages the case management lifecycle from initial query to completion.
Find out more about case management >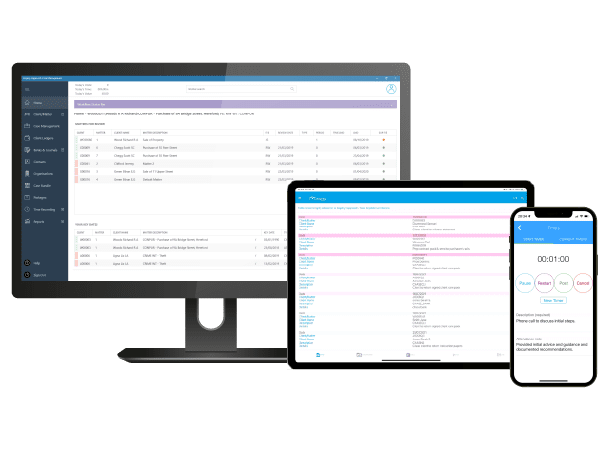 Practice Management Software
Our powerful, multi-device cloud-based software has helped thousands of lawyers to run a profitable firm and deliver excellent client care. With a comprehensive suite of features built into our software, all areas of your legal practice will be connected and streamlined to maximise success.
Find out more about practice management >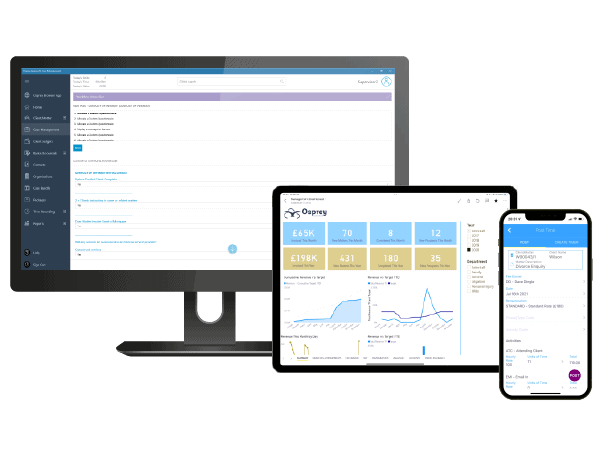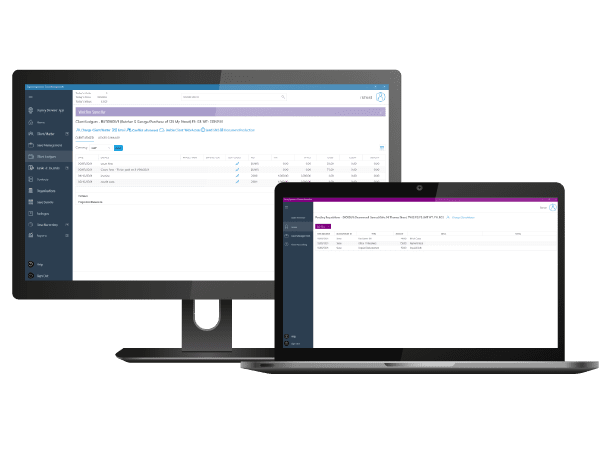 Legal Accounting Software
Without time-consuming admin tasks, you can speed up the month-end processes and run a streamlined accounts department with ease. Our legal billing software allows you to centralise your accounts into one system, which reduces errors, improves productivity, and provides the visibility you need to drive your firm forward.
Legal Client Management Software
Exceed your clients' expectations and provide a convenient and modern onboarding and case management experience using Osprey Approach. The software helps you to balance driving efficiencies for the firm whilst delivering excellent client care.
Find out more about the Osprey client management tools >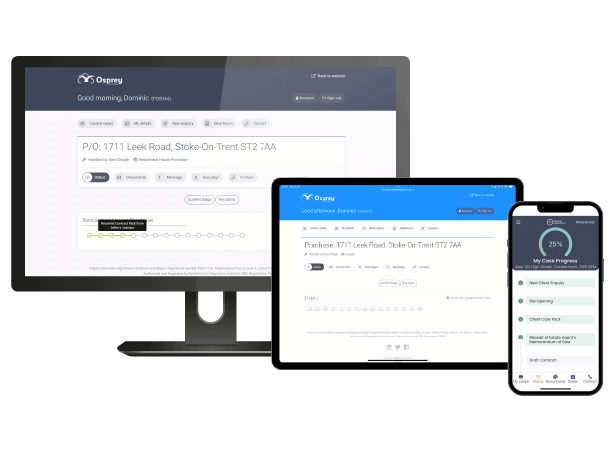 Client Web Portal

Provide a convenient and quality service to your clients with a secure web portal that modernises legal onboarding and case management.

Branded mobile app

A modern, digital solution for client onboarding and case management that provides a convenient experience for all involved.

Legal CRM

Osprey's fully integrated legal CRM system provides a single source of truth for all your client and prospect data.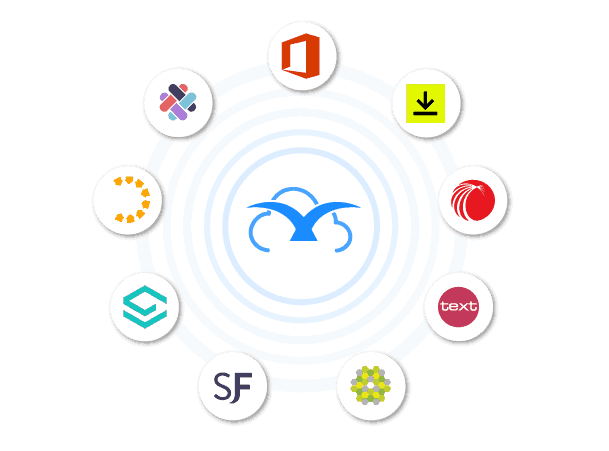 Seamless integrations to maximise efficiency
We work with Microsoft, DocuSign, InfoTrack, Lexis Smart Forms, HM Land Registry and more to ensure we provide the best law firm practice management software. Our industry leading integration offerings mean you can manage your workload from within one platform.
Legal Practice & Case Management Software With A Difference
Why Osprey?
For over 30 years our legal software solutions have helped lawyers run a modern, efficient, and profitable law firm. We believe all law firms should have software that empowers their team to perform at their best, which is why Osprey Approach provides efficiency-boosting tools that help lawyers maximise their time and deliver quality client service from a single platform, on any device.
It's our mission to develop and deliver software solutions that help busy lawyers and growing law firms, like yours, to effectively manage their workload and stay competitive.
See Osprey in action
Discover the power of Osprey Approach in a free, no obligation demonstration, and learn why thousands of lawyers trust our software solution to manage their firm. Complete the form and a member of our sales team will be in touch to find out more about your firm's needs and to book a meeting at a time that suits you.