Case management software for commercial lawyers
Cut down on time-consuming admin tasks, effectively manage your firm's finances and improve your client's experience with the Osprey Approach commercial law case management software. Deliver unrivalled client service to businesses, corporations, and organisation by streamlining and digitalising your processes using the time-saving automations and tools within Osprey.
Trusted by law firms across the UK
0
1
2
3
4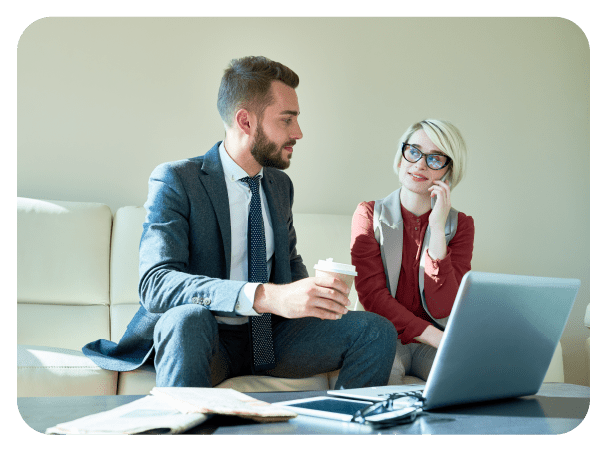 Enhanced client communication for commercial lawyers
The client is the most important priority for any law firm and their level of satisfaction can have a huge impact of your success. Osprey's client-focused features helps you enhance your experience and deliver quality, accurate and efficient services that ensures your clients return and recommend you in the future, but also has a positive impact on your bottom-line. Provide a transparent, excellent and cost-effective service with our secure client portal, third-party integrations, automated workflows and our legal CRM.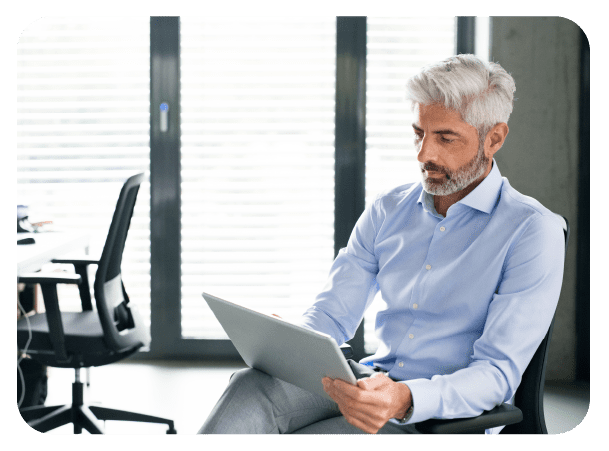 360-degree visibility
Help drive growth and improve performance at your firm with the reporting and business intelligence features in Osprey. Easily run reports and view real-time dashboards so you're always in control of your firm's progression. With accurate data at your fingertips, you'll gain full visibility of your firm's performance, which means you can make smarter data-driven business decisions that help you progress today and thrive in the future.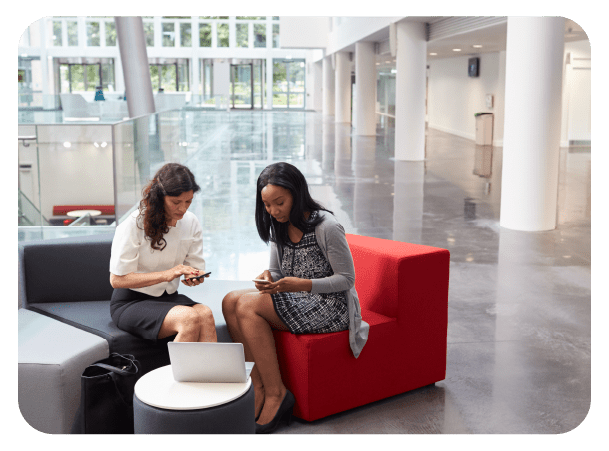 Improve third party collaboration
Easily manage corporate transactions and effectively communicate and collaborate with all parties in the Osprey web portal. Securely accessed, all parties involved in a case can view, edit, and share agreements without the hassle of long email chains, in-person meetings or waiting on the post. Any party with access to the portal can check out documents, make amendments and re-share to help speed up case progression. All version history is stored and visible so everyone can keep track of changes and edits. Build stronger relationships with clients and third parties by collaborating online in our web portal.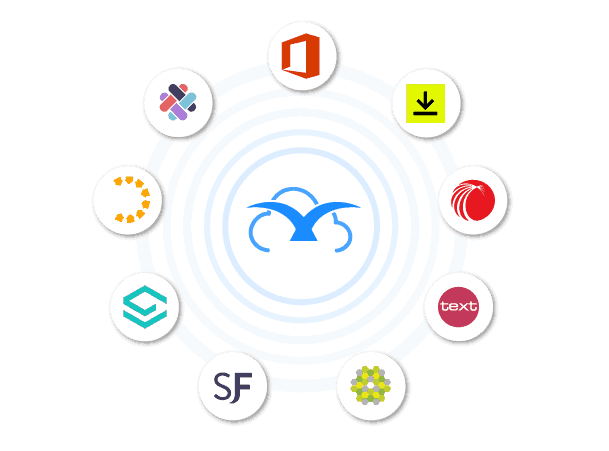 Trusted integrations
Osprey integrates with a variety of market-leading, trusted business tools that make your firm more efficient and connected. InfoTrack digitalises the admin-heavy conveyancing processes so you can onboard clients with ease. Searchflow is the UK's leading property search provider to help streamline the property search process. And complete forms much quicker using the Lexis Smart Form integration where you'll gain access to over 4,000 up to date forms that automatically sync with the data you store in Osprey. Find out more about our many integrations including Coadjute, DocuSign and Text Anywhere.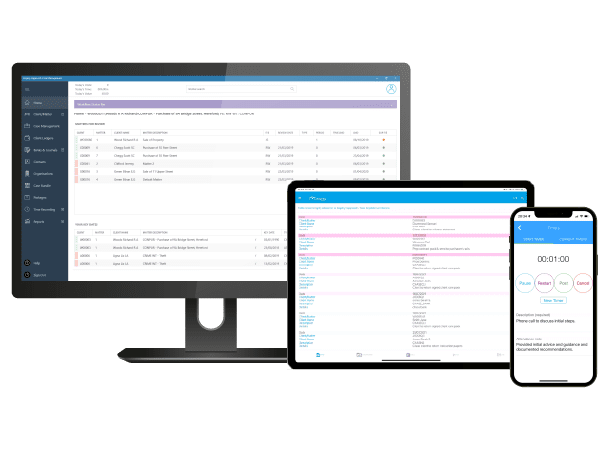 Commercial case management key features:
Secure web portal
Securely share, edit and review documents in the web portal to improve communication and collaboration with client and third parties.
Key dates
Never lose track of your internal or client deadlines with key dates and automatically export them to your Outlook calendar for improved visibility.
Conveyancing tools
Digitalise your commercial conveyancing processes with automated workflows and integrations with both InfoTrack and Searchflow.
Integrated time recording
Record your tasks in real-time with Osprey's time recording app that can be used on any device.
Version control
Have control and visibility of all document edits and version histories between third parties via the web portal.
Reporting & BI
Gain full visibility of your firm's performance and create interactive dashboards that provide you with real-time data at your fingertips.
Frequently Asked Questions
What is commercial legal case management software?

Commercial legal case management software gives any fee earner the tools they need to easily and efficiently manager their commercial matters. Utilising automation and efficiency-boosting functionality, legal software helps to increase productivity, improve efficiencies and boost profitability. No matter the size of your firm, case management software helps lawyers reach their goals because it frees up resource within the firm to focus on value-added tasks that drive a business forward. Whether your looking to better utilise your current resource, grow your team, increase revenue, work less or earn more, case management software provides you with the tools to work towards those goals.

Is Osprey specifically built for commercial law?

Osprey's comprehensive solution supports all areas of law including commercial lawyers. There are firm-wide features and functionality including document production, time recording, accounting and compliance tools that will benefit all law firms but we also have dedicated workflows and apps designed for specific areas of law to help you stay focused and in control.

Do you have specific commercial conveyancing tools?

Yes Osprey offers a commercial conveyancing focused workflow and integrates with InfoTrack and SearchFlow to make completing your searches quick and easy and to help digitalise and modernise your conveyancing processes.

Do you offer a secure web portal I can use with my clients and third parties?

Osprey offers a safe and secure web portal allowing communication and collaboration with clients and third parties. Interested parties can view case progress, complete requests for information and upload and collaborate on documents and time and from any device.

What are automated workflows?
The Osprey Approach All-in-One Solution
The complete Osprey Approach solution combines comprehensive case management, powerful practice management, legal accounting, and streamlined client management – enabling your firm to run a streamlined and profitable operation that exceeds client expectations.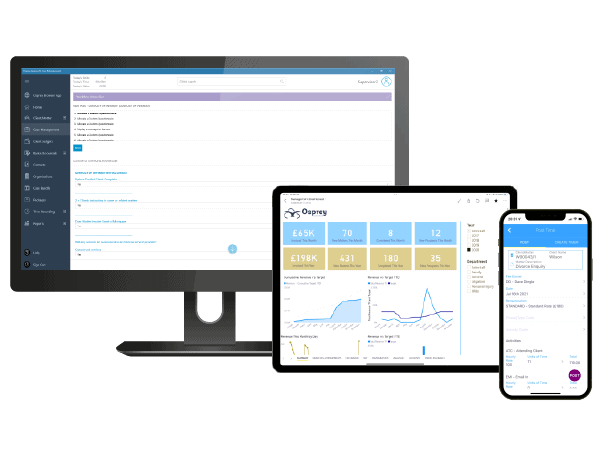 See Osprey in action
Discover the power of Osprey Approach in a free, no obligation demonstration, and learn why thousands of lawyers trust our software solution to manage their firm. Complete the form and a member of our sales team will be in touch to find out more about your firm's needs and to book a meeting at a time that suits you.