Improve visibility and accuracy of your billing and financial data so you're always in control of your firm's profitability and future. With the integrated Osprey system, you have the tools to monitor, amylase, and deep dive into your financial data so you're always prepared and in-the-know.
Trusted by law firms across the UK
0
1
2
3
4
Legal Financial Reporting & Analytics Software
Extensive, built-in financial and management reports provide the information you need to run your law firm more effectively. Choose from our library of reports or build your own to extract any data set you need from Osprey that'll enable you to make data-driven business decisions, meet compliance regulations, and secure accreditations.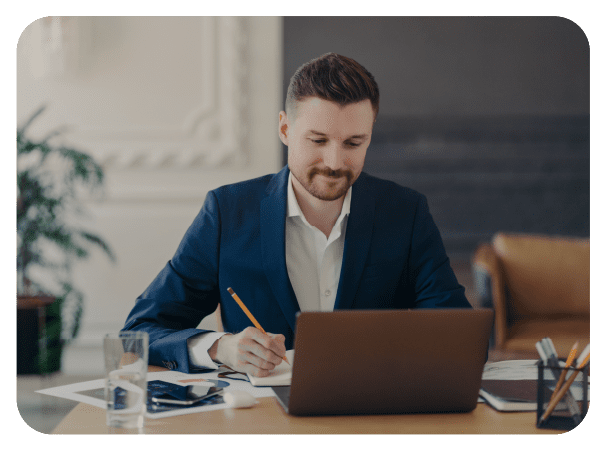 Full visibility of your law firm's finances
To be in control of your finances, law firms need visibility. With Osprey you'll have a 360-degree view of your client and office accounts, with side-by-side client ledger postings and support for as many bank accounts as you need. You can also manage your business finances, using the nominal ledger for all your law firms' outgoings, invoices and receipts.
With full integration to the entire practice management software, you'll have access to everything you need in one central platform. Process payments quicker and get paid faster with your legal accounts accessible from anywhere at any time.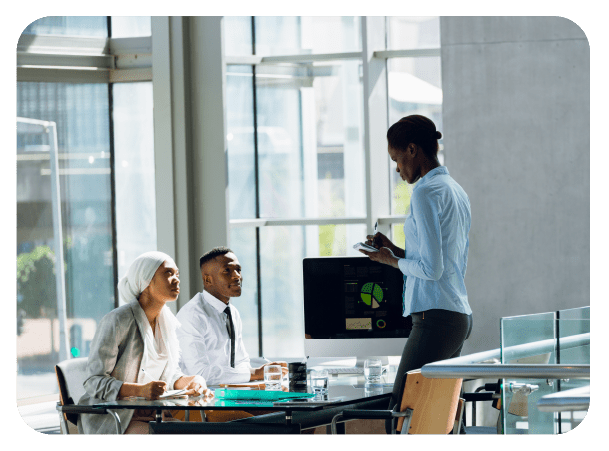 Simplify staying compliant
With so much regulation to consider, you can rest assured that our integrated package provides a fully compliant framework for your law firm accounting. With Osprey you'll have the digital tools for recording, tracking, reporting, and managing regulatory responsibilities and ensure applying for accreditations or meeting SRA compliance rules is easier to manage, reducing both the cost and time of staying compliant. Ensure your accounts team and COFA always have the data they need when they need it.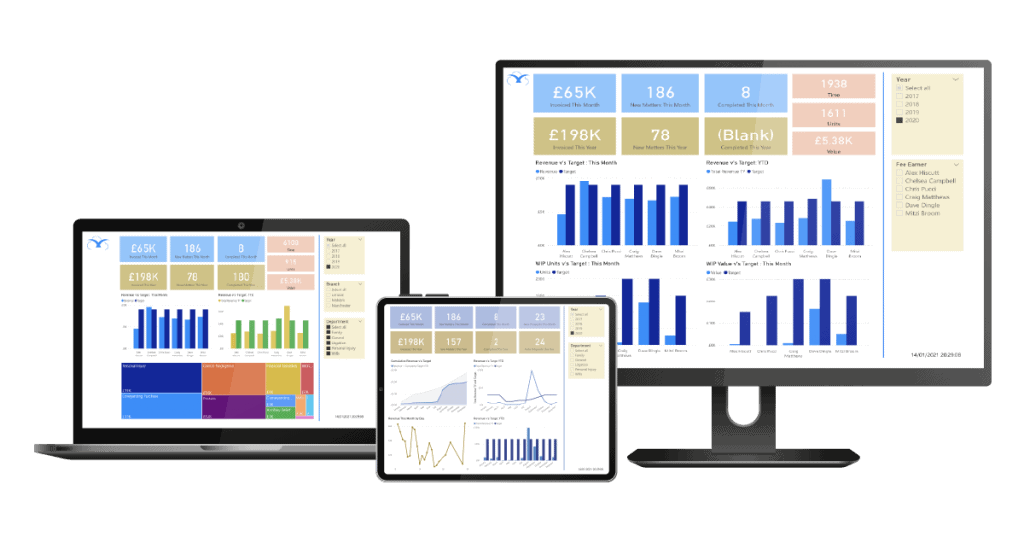 Key financial reporting features:
Configurable reporting
Choose from over 50 core reporting templates so you can be in control of your firm and its future success.
Audit trials
Stay in control of your finances with auditing functionality that provides you with transparency and peace of mind.
Report writer
Create your own reports, using any data source from Osprey, so you can view your practice in the way that suits you.
Microsoft Power BI
Integrated with Microsoft's Power BI you'll be able to uncover hidden insights through powerful tools that deliver impactful results.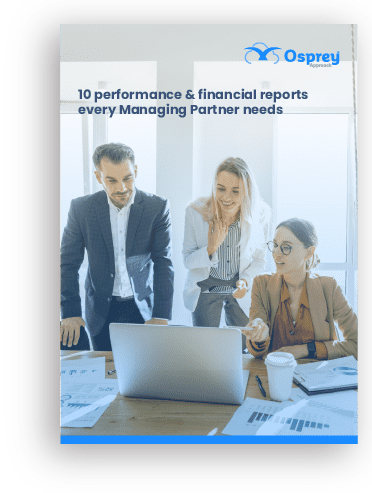 10 performance and financial reports every managing partner needs
Download our guide to discover how to be a data-driven law firm and where to begin with law firm KPIs and performance reporting to drive success.
See Osprey in action
Discover the power of Osprey Approach in a free, no obligation demonstration, and learn why thousands of lawyers trust our software solution to manage their firm. Complete the form and a member of our sales team will be in touch to find out more about your firm's needs and to book a meeting at a time that suits you.