Access Osprey from the palm of your hand with our legal software apps that help you maximise productivity. Available on any device, our legal apps help you get more done when you're not at your desk.
Trusted by law firms across the UK
0
1
2
3
4
Legal case management app for hybrid law firms
Access your cases from any location with the Osprey legal case management apps that helps to maximise productivity for hybrid law firms and remote teams. Access client data, stay on top of your schedule, and progress cases from any device to increase flexibility for hybrid and remote working teams.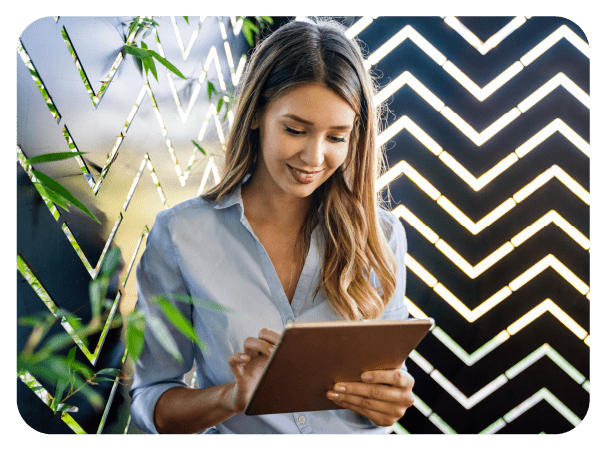 Legal apps for lawyers to manage cases on the go
Access all your client and matter data and documents from the palm of your hand. Osprey's mobile app empowers teams to work smarter with easy access to the tools they need to effectively organise their workload, no matter their location. In the office, working from home, on the train or in court, you can seamlessly continue to view matters, create documents, and complete tasks using any device.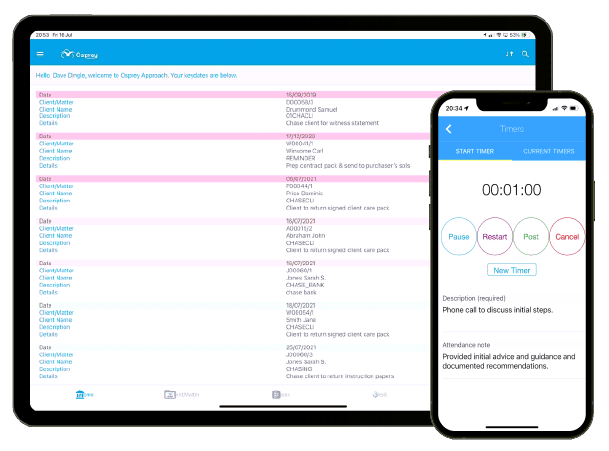 Maximise your time
Increase productivity levels for hybrid-working teams using the Osprey mobile app.
Time record on the go
Increase profitability by recording your billable and non-billable hours in real-time, don't wait to return to the office to enter your time. The dedicated time recording app has built in timers and is fully integrated to post directly to the associated matter.
Stay organised and on top of tasks
View your schedule from your mobile so you're always on track and on time. Manage your tasks, schedule appointments and avoid conflicts in your day.
Real-time data capture
Avoid hand scribbled notes, calls back to the office and costly duplicate data. Add notes, dictate directly, view file history, access contacts and create documents from any device.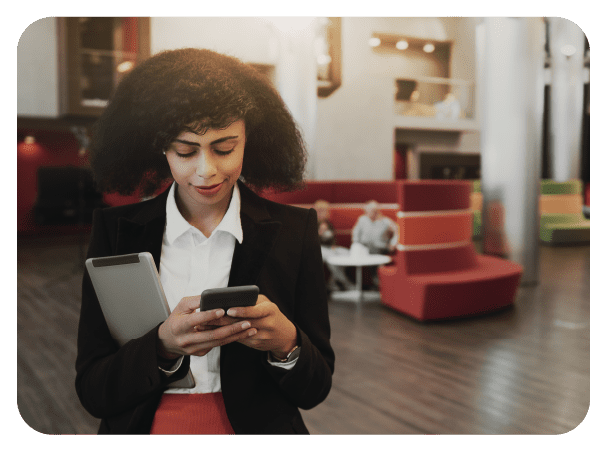 Features that are specific to your work type
Osprey has developed legal apps tailored to your specific area of law so you have access to all the tools you need at your fingertips. Free from distraction, our suite of legal apps help you stay focused so you can effectively manage your cases. Maximise productivity with our practice area specific integrations, functionality and automated workflows, available on any device from any location.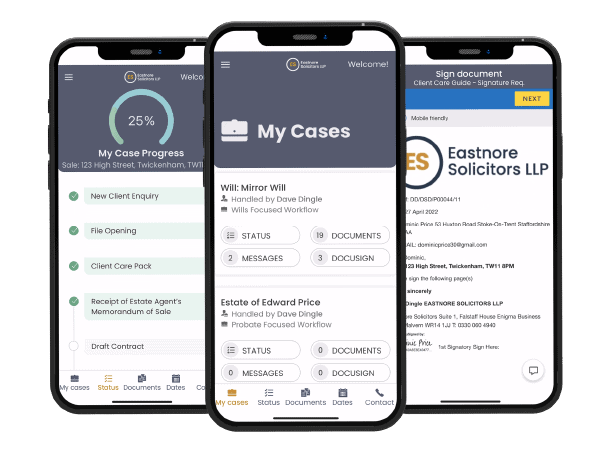 Branded law firm app for clients
A modern, digital solution for client onboarding and case management that provides a convenient service to all involved. Easily and securely share data, documents, and case updates with clients via the mobile app that is customised to your law firm's brand colours and logo. Exceed client expectations whilst also driving efficiencies internally using the legal app for clients that's fully connected to the Osprey case management solution.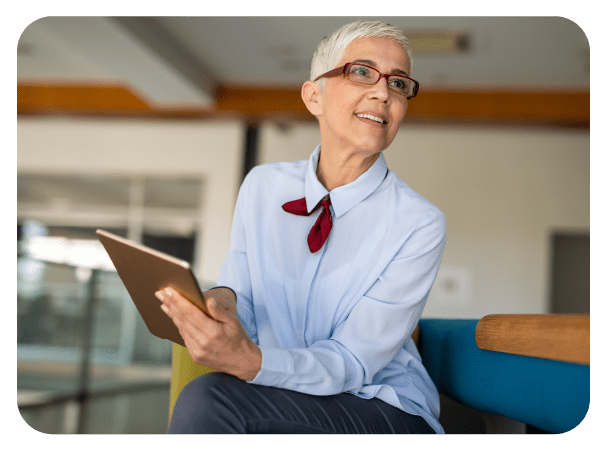 Key Features of Osprey's legal apps:
Mobile time recording
Never miss a billable opportunity with the integrated mobile time recording app.
Calendar visibility
View your calendar and to-do list so you're always organised ahead of schedule.
Run workflows
Complete tasks within the automated workflows from your mobile so you can continue to progress cases even when you're out of the office.
Customisable data fields
Collect every detail your firm needs to process clients using the customisable data fields.
Focused apps
Remove distraction and access all the tools you'll need specific to your work type from a single platform.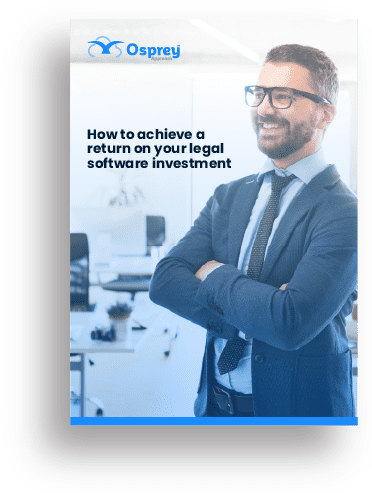 How to achieve a return on your legal software investment
Download our guide to discover how small continuous improvements can have a big impact on your bottom-line. The guide covers the mindset needed to maximise your investment and how to implement changes to see results.
Frequently Asked Questions
Are the Osprey apps available on Apple and Android devices?

Yes, you can download the suite of Osprey apps from the Apple store, Google Play store or the Windows App store.

Can I record time from my mobile?

Osprey has a dedicated mobile time recording app so you have all the powerful features of the Osprey time recording software on your mobile, so you can effectively record time on the go.

Can I view my cases when away from the office?

Osprey Approach is hosted in the cloud and available on any device, this means you have the freedom to access the data, documents and matters stored in Osprey no matter your location. View your cases from any device connected to the internet to enable your to maximise productivity and continue to work efficiently, even when you're away from your desk.

Do you offer a mobile app for our clients?

Yes, we offer a branded mobile app that provides a convenient digital portal for clients to access their cases. Easily and securely share data, documents, and case updates with clients via the mobile app. Exceed client expectations whilst driving efficiencies internally using the legal app for clients that's fully connected to the Osprey case management solution.
See Osprey in action
Discover the power of Osprey Approach in a free, no obligation demonstration, and learn why thousands of lawyers trust our software solution to manage their firm. Complete the form and a member of our sales team will be in touch to find out more about your firm's needs and to book a meeting at a time that suits you.