Integrate and centralise all your compliance tasks and procedures into one complete platform helping your firm to reduce risk and protect client data with ease. Osprey provides compliance functionality that helps to integrate best practices easily into your daily workload.
Trusted by law firms across the UK
0
1
2
3
4
Legal Risk & Compliance Case Management Software
Osprey includes compliance features and dedicated workflows that help meet best practices and required criteria for a wide range of legislative regulations and accreditations. Reduce errors and the cost of staying complaint using an integrated solution that helps you stay compliant across your firm.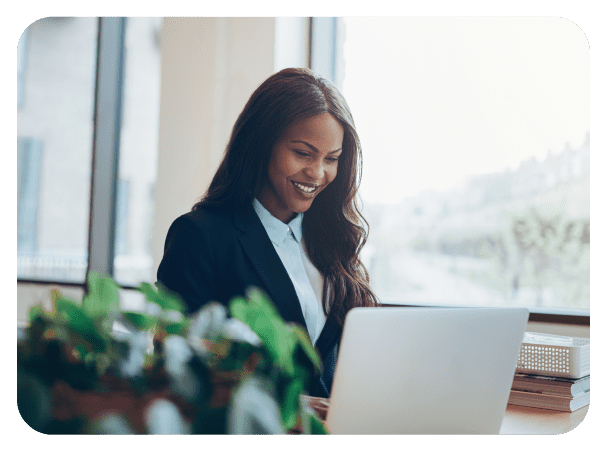 Easily meet accreditation and quality standard criteria
Osprey is a cloud-based practice management software solution that provides the digital tools for recording, tracking and managing regulatory responsibilities. The legal compliance software features in Osprey help firms complete risk and compliance activities that are usually managed in spreadsheets or on paper files.
By digitising and centralising your data and documents your firm can easily meet accreditation criteria so costs are lowered, time is saved and risks are reduced. Osprey helps firms achieve compliance across a wide range of legislative regulations and accreditations including SRA, GDPR, Lexcel, CQS, WIQS and the LAA Specialist Quality Mark.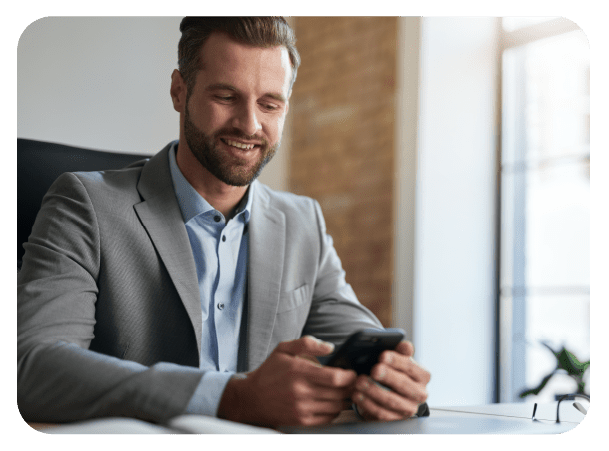 All-in-one legal compliance case management solution for COLP & COFAs
Reduce the cost of staying compliant by using Osprey's compliance modules and specialised workflows. COLPs can easily integrate compliance processes into their fee earner's daily workload to ensure the firm is following best practices.
Avoid treating compliance regulations as an additional disconnected procedure but incorporate the tasks into daily workflows to ensure time and costs are dispersed into case management processes. Automating actions, removing disparate systems and centralising data will enable an efficient and effective operation.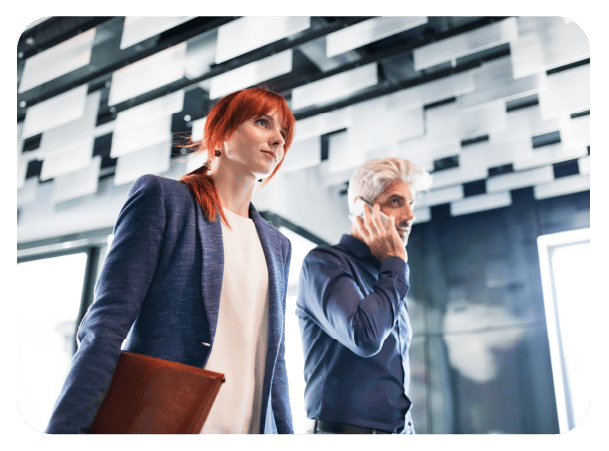 Firm-wide visibility and control
By reducing your reliance on physical files and disconnected spreadsheets you can gain real-time, firm-wide visibility of your firms' compliance tasks and reports. Osprey helps you digitise and centralise data, documents, and processes so you can automate compliance tasks and easily extract data for your COLP, COFA and MLRO. Proactively monitoring data and compliance processes ensure you can avoid breaches and spot trends that could highlight problems in your firms' processes. Osprey's reporting suite and intuitive dashboards helps you make data-driven decisions that put you in control of your firm's future.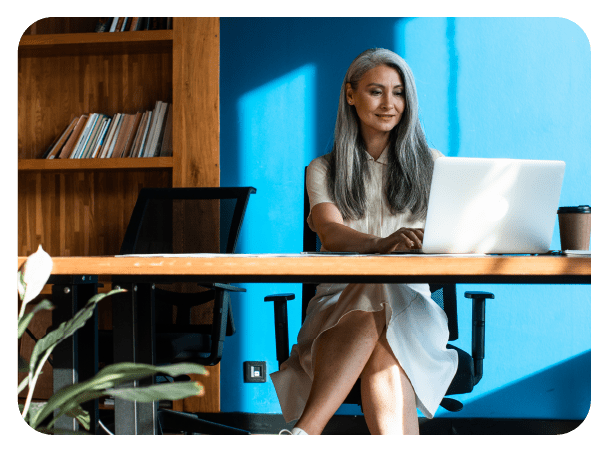 Key Legal Compliance Software Features
Reporting suite & dashboards
Customisable reports and interactive Business Intelligence dashboards provide accurate data and real-time overviews so COFA, COLP and MLRO can proactively monitor compliance processes.
Analytics and trend spotting
Centralised integrated data helps provide accurate reports to enable performance analysis so trends can be spotted before breaches occur.
Compliance workflows
Osprey comes with pre-built workflows that ensure your firm's processes adhere to best practices and regulatory guidelines.
GDPR functionality
Retention dates and data erasure and request functionality within Osprey helps you to stay GDPR compliant.
Integrated SRA compliant accounting
Fully integrated and MTD and SRA compliant legal accounting helps you effectively manage your finances without risk.
Customer due diligence tools
Complete, record and report on client and case risk assessments, conflict of interest and ID formalities. Utilise the InfoTrack and Osprey integration to complete electronic AML checks.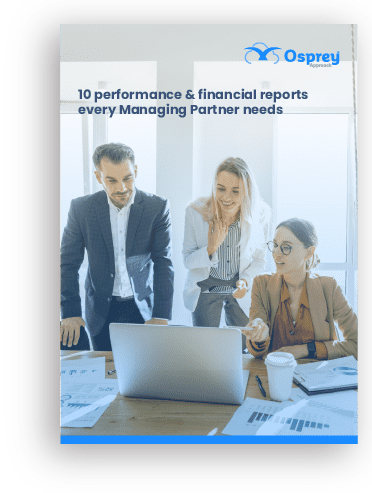 10 performance and financial reports every managing partner needs
Download our guide to discover how to be a data-driven law firm and where to begin with law firm KPIs and performance reporting to drive success.
Frequently Asked Questions
See Osprey in action
Discover the power of Osprey Approach in a free, no obligation demonstration, and learn why thousands of lawyers trust our software solution to manage their firm. Complete the form and a member of our sales team will be in touch to find out more about your firm's needs and to book a meeting at a time that suits you.